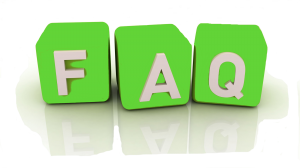 Q: How long has the Amber Grant been awarded?
A. The Amber Grant Foundation was set up in 1998 to help women small business owners. Today, we award $10,000 each month to one recipient; additional grants are often awarded as well. Twelve Amber Grant recipients (one each month from December-November) are then considered for a year-end grant of $25,000. This announcement is made in mid-to-late December each year.
WomensNet and the Amber Grant have received national media exposure in outlets like Forbes, USA Today and Yahoo! for their work in helping women-owned businesses. 
Q:  How do you pick the WomensNet Amber Grant winner each month?
A: It's a simple, straightforward process.  The WomensNet Advisory Board carefully evaluates grant applications daily and selects 5 monthly finalists.  We discuss each finalist and vote to determine a winner. We announce the finalists by the 15th of the month to follow, and the winner is announced by the 23rd.
Businesses selected for a monthly Amber Grant are automatically eligible for the year-end Amber Grant ($25,000).  While considering Voting results, check-ups with the monthly Amber Grant winners and other factors, we awarded the $25,000 in December of 2020. You can view the 2019 announcement on this page.
Q:  Who selects the grant winners?
A:  Our WomensNet Advisory Board>.
Q: What criteria do you use to select a grant winner?
A. We're looking for three basic things:
1. Your story. We're looking for qualities like passion, business savvy, and vision. Women who believe in what they're doing tend to make us believers, too.
2. Plans for growing/starting your business. We're not looking for a formal business plan. Just some explanation of how you'll achieve business success. It might include some mention of your market, your team, the things you've overcome so far, and the challenges you still face.
3. Plans for the grant money. Tell us how you would invest the money if you won. Be as detailed as you can.
You can view application tips here> as well as sample feedback on many applications on our blog>.
Q: What eligibility requirements are there for applying for an Amber Grant?
A. We request that businesses be at least 50% women-owned for consideration.  The business must be based in either the U.S. or Canada. And the applicant must be a minimum of 18 years old.
Q: Why do you charge an application fee?
A. The fee makes the grant and operation of the site — including reviewing each application, much like a college application — possible. If you would like us to consider waiving your application fee, please email us at info@womensnet.net.
Q: Can I receive feedback on my application?
A. We do not provide individual feedback on applications.  We do, however, offer many sample application feedback articles on our blog.
Q: If I apply for one month and don't receive a grant am I automatically enrolled for the next month?
A. Since the grants run on a month-to-month basis, we only consider applicants that applied in that specific months' time frame. Yes, you can re-apply, but you should only consider doing that when something significant has changed to your business model or circumstances that has positively impacted your company.
Our system will not allow a second application with the same email within 3 months.  Beyond that, you can re-apply through the same application page.
Q: Do I need a website to apply?
A. You don't. However, it's very helpful if you provide a social media profile from your company — ideally Facebook.
Q: What are your social media accounts?
A. We mostly focus on Facebook, where we have a great community. You can also find us on Twitter.
Q: Are non-profits eligible?
A. Yes, as of August, 2020.
Q: What types of businesses do you select as winners?   
A. Grant winners aren't limited to any "type" of business. We've had all kinds receive grants with a focus on everything from sunscreen to literacy programs. You can view our past recipients here.