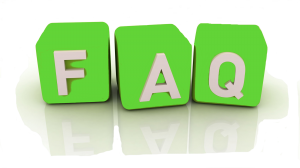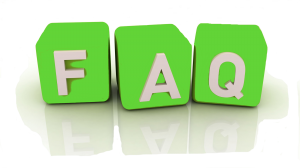 Q: Can I really get a Small Business Grant on the Internet?
A: Yes, you really can get a small business grant on the Internet
That's a great question – and it's one you should ask yourself.
After all, if you decide to pursue an Amber Grant (or any other online grants for women owned small businesses) your application will take some time and energy to write.  You'll commit a few dollars to cover the application fee.  And you'll do so with the undeniable reality that many internet scams exist.
We understand all of those things.
And today we'd like to address those questions and concerns. Read on to find out more about who we are, what we do, and how it works!
If you have any additional questions, please reach out to us.
Q:  How do you pick the WomensNet Amber Grant winner each month?
A: It's pretty simple.  We go through the grant applications each week and select finalists.  There is no set number of finalists.  If an application stands out, we consider that woman as a finalist.  At the end of the month, we discuss all the finalists and vote to determine a winner.
Q:  Who selects the monthly grant winners?
A:  Our WomensNet Advisory Board, comprised of Christina Lambert, Kelsey Ptucha, Marcia Layton-Turner and the occasional guest judge.
Q. Why do you charge a $7 application fee?
A. The fee makes the grant and operation of the site (including reviewing each application) possible.
Q. If I apply for one month and don't receive a grant am I automatically enrolled for the next month?
A. Since the grants run on a month-to-month basis, we typically only consider the applications that applied in that specific months' time frame. But we have had exceptions over the years and it's not necessary that you apply twice.
Q. Am I allowed to apply multiple times in a month?
A. We don't stop applicants from applying more than once a month for different businesses but we would recommend only applying once per business per month.
Q. How many applications do you get per month?
A. It depends.  In the past year, we've gotten anywhere from roughly 200 to 600 per month.  When we have had months with higher numbers of applications, we've given out more grant money to multiple grant winners.
Q. What types of businesses do you select as winners?   
A. There is no one "type" that we focus on.  Here's a list of recent winners, made up of all kinds of businesses (from children's books to kayak oars):
Q. What criteria do you use to select a winner?
A:  We're looking for a great story and a lot of passion. Women who believe in what they're doing tend to make us believe in it too.
Q. Is the Amber Grant only for US-based businesses?
A:  Businesses operating in the US and Canada are eligible for the Amber Grant.
Q. How old do I have to be to apply for an Amber Grant?
A. You must be 18 years or older.