Congratulations to Laurie Peterson, winner of the July 2013 Amber Grant Award! Laurie is the founder of Build & Imagine, a constructable playset toy company for girls. Laurie has combined her expertise in the toy industry with an entrepreneurial spirit to create a truly unique product.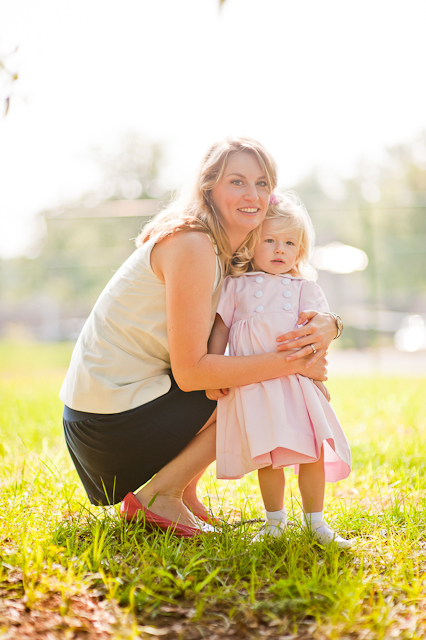 Through Build & Imagine, Laurie enables young girls to bring out their inner architect with configurable playset pieces. The product line will offer a variety of different settings and scenes to be constructed and interacted with, encouraging girls to use their imagination every step of the way.
We caught up with Laurie to find out more about this fascinating project:
Video Transcript
WN: Laurie, congratulations on winning the July Amber Grant Award!
LP: Oh wow, that is excellent! Thank you so much!
WN: What are the differences in which boys and girls play?  And how can you fill in the in the void for girl's toys?
LP: Construction/building toys such as Legos and Lincoln logs are the fastest growing category in the toy industry. Historically, these toys have only served boys. The themes, marketing, and play patterns have been catered to boys' interests. Girls are really missing out because construction toys develop important spatial and design skills that are prerequisites to succeed in careers in science, technology, engineering and math (STEM). There is a huge market opportunity to develop more construction toys for girls, and a compelling mission to serve.
To succeed in the girls' building toy category, a lot more needs to be done than to turn existing construction toys pink. You have to design for how girls play, and in the process give girls more options than they have in today's princess filled aisles. The guiding principle I am using is that construction should facilitate rich storytelling and imaginative play.
WN: Do you have any partners in this project?
LP: I have a very talented children's book illustrator signed on to the project that I will announce in October. Her characters and scenes are normally stuck in the pages of a storybook, so I am excited to bring them to life as toys in the hands of a girl and her imagination. I also have very talented friends from more than a decade working in interactive companies around the Bay Area. Copywriters, designers, researchers, entrepreneurs, and strategists have pitched in their personal time to help me. In the next 6 months key partners I'll need to develop include a manufacturer and retailers.
WN: Can you tell us a bit about your educational background and how you got into developing toys?
LP: I was fortunate enough to be around people pursuing careers in interactive toys and games when I was in college. Before that I never even considered it as a possibility. I was on a biology track at UCSD and kept seeing my college roommate working on really fun multimedia projects. I decided to take a class with her, and after finishing my final project 2 weeks early (because I was too excited to wait), I switched my major to interactive art and did my senior thesis on video games for girls. Following college, a classmate of mine invited me to join him at Leapfrog, the leading educational toy company. After my first (and second) product there won Toy of the Year, my mother commented that a career in toys suited me because, "I've always been a big baby."
WN: Do you have plans to launch a website devoted to the product?  Is this where your products will be sold?
LP: I plan to do a kickstarter campaign in October to generate awareness with product evangelists and raise much needed funds. When my kickstarter campaign goes live I will also put up a website at www.buildandimagine.com where I will do presales, and eventually, real sales. I'll meet with retailers at ToyFair next February, and have my line in specialty and gift stores for holiday of 2014.