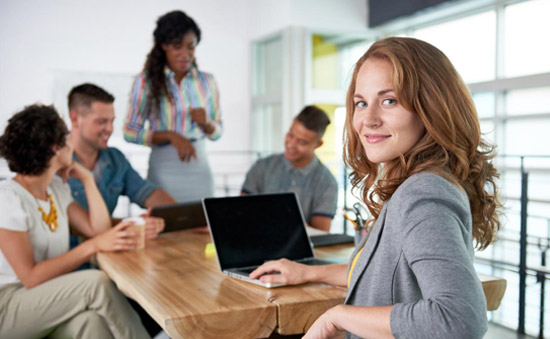 Six Steps to find a grant:
1. Analyze Your Organization?s Needs & Determine:
The problem or need you want to address
The audience or target beneficiaries you will serve
The amount & types of support you need
The resources & commitment your group brings to the project
Potential partners in the community
2. Research Foundations & How They Operate:
Learn as much as possible about corporate, civic, and private foundations
3. Look for Funding Matches By Considering Funders Who:
Are able or likely to fund projects in your geographic area
Have a similar core mission or goals
Have already supported similar ventures or projects
4. Compile A List Of Prospects:
By Geographic Location (city, state, region)
By field of interest or program subject
5. Refine Your List & Eliminate Sources That:
Do NOT fund in your state
Do NOT fund your subject
Do NOT fund the type of support you need (See Types of Funding Support)
Fund your type of organization
Fund your size project
6. Select The Most Appropriate Funding Sources & Research In Detail
Contact funder directly for annual report and other publications
Search newspapers and the Internet for former grant recipients and contact them for advice or tips, why they felt they were successful as opposed to other applicants
Helpful links for women in Florida:
Have you been doing an internet search for small business grants for women in Florida?
Some of the sites that pop up can look shady, or you wind up on a daunting government site like the SBA.
Well, we're glad you discovered our little-known but helpful site.  We've been helping women business owners like you find funding and grants since 1998.  Sure, you still have to do the hard work of pursuing and applying for the money.  However, if you're a woman business owner who is serious about her business dreams, then we're here to get you started.
Your first opportunity is our WomensNet.net grant offered to women in Florida (as well as all across the United States).  We call it the Amber Grant for Women and you can apply right now.
You might also take a few minutes to check out more resources below.  You should be excited to know that plenty of folks in Florida will stand with women business owners like you!
We have also done the research of finding the 21 top grants available for women today. To get a copy of our report sign up below.
Resources for Women in Florida
Broward SCORE
299 East Broward Blvd.
Ft. Lauderdale, FL 33301
Ph: (954) 356-7263
Central Florida SCORE
5410 S. Florida Ave. #3
Lakeland, FL 33813
Ph: (863) 619-5783
Citrus County SCORE
3810 S. Lecanto Highway
Lecanto, FL 34461
Ph: (352) 249-1236
Gainesville SCORE
101 SE 2nd Place Suite #104
Gainesville, FL 32601
Ph: (352) 375-8278
Hillsborough SCORE
7402 N 56th Street Suite 465
Tampa, FL 33617
Ph: (813) 988-1435
Jacksonville SCORE
7825 Baymeadows Way
Jacksonville, FL 32256
Ph: (904) 443-1900
Mid-Florida SCORE
11962 Co Road 101 #302
The Villages, FL 32162
Ph: (352) 399-0050
Manasota SCORE
2801 Fruitville Road Suite 280
Sarasota, FL 34237
Ph: (941) 955-1029
Orlando SCORE
3201 E. Colonial Dr. Fashion Square Mall, Suite A-20
Orlando, FL 32803
Ph: (407) 420-4844
Palm Beach SCORE
500 S Australian Avenue
West Palm Beach, FL 33401
Ph: (561) 833-1672
Pasco-Hernando SCORE
6014 US Highway 19, Suite 302
New Port Richey, FL 34652
Ph: (727) 842-4638
Pinellas County SCORE
4707 140th Avenue North Airport Business Center, #311
Clearwater, FL 33762
Ph: (727) 532-6800
Port Charlotte SCORE
1777 Tamiami Trail Suite 411
Port Charlotte, FL 33948
Ph: (941) 743-6179
SCORE Miami Dade
111 NW 1st Street #1941
Miami, FL 33130
Ph: (786) 425-9119
SCORE Naples
900 Goodlette Road North
Naples, FL 34102
Ph: (239) 430-0081
South Palm Beach SCORE
7999 North Federal Highway Suite 201
Boca Raton, FL 33487
Ph: (561) 981-5180
Southwest Florida SCORE
3650 Colonial Blvd. Suite 231
Fort Myers, FL 33966
Ph: (239) 489-2935
Space Coast SCORE
1600 Sarno Road #205
Melbourne, FL 32935
Ph: (321) 254-2288
Treasure Coast SCORE
3220 S. US Hwy 1 Suite #2
Fort Pierce, FL 34982
Ph: (772) 489-0548
Volusia/Flagler County SCORE
149 S. Ridgewood Avenue
Daytona Beach, FL 32114
Ph: (386) 255-6889
Business and Professional Women of Florida
3150 Holiday Springs Blvd., Building 8 #111
Margate, FL 33063
E-MAIL: info@bpwfl.org
Florida Women's Business Center
401 W. Atlantic Ave., Suite O9
Delray Beach, FL 33444
PHONE: (561) 265-3790 or (866) 353-3790
FAX: (561) 265-0806
E-MAIL: info@FLWBC.org
Women's Business Development Council of Florida
13155 SW 134 Street, Ste. 205
Miami, FL 33186
PHONE: (305) 971-9446
FAX: (305) 971-7061
Women Business Owners of North Florida
P.O Box 551434
Jacksonville, FL 32255-1431
PHONE: (904)-278-9270
E-MAIL: admin@jaxwbo.org
Small Business Development Center of Florida
11000 University Pkwy, Bldg 38
Pensacola, FL 32514
PHONE: 1 (866) 737-7232 or (850) 473-7800
FAX: (850) 473-7813
E-MAIL: info@floridasbdc.org