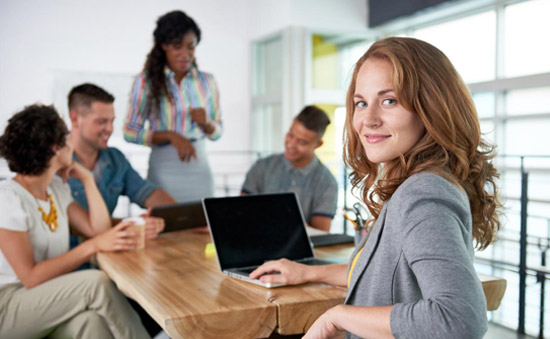 Six Steps to find a grant:
1. Analyze Your Organization?s Needs & Determine:
The problem or need you want to address
The audience or target beneficiaries you will serve
The amount & types of support you need
The resources & commitment your group brings to the project
Potential partners in the community
2. Research Foundations & How They Operate:
Learn as much as possible about corporate, civic, and private foundations
3. Look for Funding Matches By Considering Funders Who:
Are able or likely to fund projects in your geographic area
Have a similar core mission or goals
Have already supported similar ventures or projects
4. Compile A List Of Prospects:
By Geographic Location (city, state, region)
By field of interest or program subject
5. Refine Your List & Eliminate Sources That:
Do NOT fund in your state
Do NOT fund your subject
Do NOT fund the type of support you need (See Types of Funding Support)
Fund your type of organization
Fund your size project
6. Select The Most Appropriate Funding Sources & Research In Detail
Contact funder directly for annual report and other publications
Search newspapers and the Internet for former grant recipients and contact them for advice or tips, why they felt they were successful as opposed to other applicants
Helpful links for women in Illinois:
It can be awfully tough to find business grants for women in Illinois. But that doesn't mean you should give up hope.
Yes, there are folks out there willing to help you fund your business dreams.  You just need to know where to look.
Fortunately, you've landed on a site that has been helping women just like you since 1998.  Yes, you're still the one who has to put in the time and effort to get the money for your business.  But if you're truly passionate about what you're doing, we'd love to help you kick off your search from grant money and loans.
For starters, yes, WomensNet.net offers grants to women in Illinois (as well as all across the United States).  It's our Amber Grant for Women.  Our judges award this grant once a month, so now is a great time to apply.
Also, take just a couple minutes to check out more resources below.  There are some wonderful and helpful people in Illinois who are willing mentor and partner with women business owners like you!
We have also done the research of finding the 21 top grants available for women today. To get a copy of our report sign up below.
Resources for Women in Illinois
p>Central Illinois SCORE
121 N Main St
Bloomington, IL 61701-7620
Ph: (309) 664-0549
Chicago SCORE
500 W. Madison Street Suite 1150
Chicago, IL 60661
Ph: (312) 353-7724
Decatur SCORE
1184 W. Main Street Milliken University
Decatur, IL 62522
Ph: (217) 424-6297
ECI SCORE
303 W. Kirby Avenue
Champaign, IL 61820
Ph: (217) 359-1791
Fox Valley SCORE
1444 N. Farnsworth
Aurora, IL 60505
Ph: (630) 375-6026
Peoria SCORE
100 SW Water St
Peoria, IL 61602
Ph: (309) 676-0755
Quad Cities SCORE
622 19th Street
Moline, IL 61265
Ph: (309) 797-0082
Quincy Tri-State SCORE
300 Civic Center Plaza Chamber of Commerce
Quincy, IL 62301
Ph: (217) 222-8093
SCORE Springfield Illinois Chapter
3330 Ginger Creek Drive Suite B South
Springfield, IL 62711
Ph: (217) 793-5020 (111)
Southwest Illinois SCORE
5800 Godfrey Road
Godfrey, IL 62035
Ph: (618) 467-2280
Illinois Federation of Business Women's Clubs
3309 Robbins Road # 366
Springfield, IL, 62704
E-MAIL: president@ifbwc.org

Illinois National Association of Women Business Owners
P.O. Box 9404
Peoria, IL 61612-9404,
PHONE: (309) 692-2225
E-MAIL: admin@nawbo-cil.org
Small Business Development Center of Illinois
500 E. Monroe
Springfield, IL 62701
PHONE: (217) 524-5700
FAX: (217) 524-0171
E-MAIL: mark.petrilli@illinois.gov