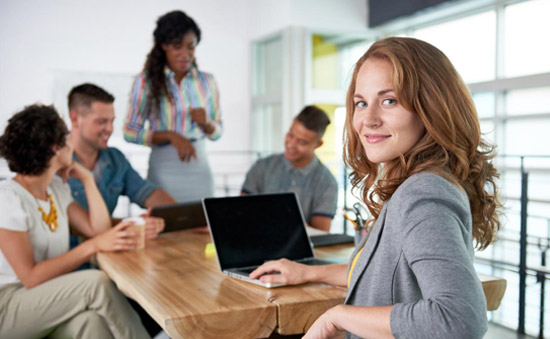 Six Steps to find a grant:
1. Analyze Your Organization?s Needs & Determine:
The problem or need you want to address
The audience or target beneficiaries you will serve
The amount & types of support you need
The resources & commitment your group brings to the project
Potential partners in the community
2. Research Foundations & How They Operate:
Learn as much as possible about corporate, civic, and private foundations
3. Look for Funding Matches By Considering Funders Who:
Are able or likely to fund projects in your geographic area
Have a similar core mission or goals
Have already supported similar ventures or projects
4. Compile A List Of Prospects:
By Geographic Location (city, state, region)
By field of interest or program subject
5. Refine Your List & Eliminate Sources That:
Do NOT fund in your state
Do NOT fund your subject
Do NOT fund the type of support you need (See Types of Funding Support)
Fund your type of organization
Fund your size project
6. Select The Most Appropriate Funding Sources & Research In Detail
Contact funder directly for annual report and other publications
Search newspapers and the Internet for former grant recipients and contact them for advice or tips, why they felt they were successful as opposed to other applicants
Helpful links for women in New Jersey:
Looking for small business grants for women in New Jersey is anything but easy.
A Google search will bring up a long list of sites.  But most either look like scams or complicated government (Small Business Administration) sites.
We're different. WomensNet.net can help you find REAL grants, loans, and other funding for your business venture.  Yes, you're still going to have to put in some hard work and time.  But if you're serious about getting your business to the next level, you'll find our site a big help.
A simple place to start is with our Amber Grant for Women.  Business women from New Jersey (and all around America) are eligible to apply for this grant.  Our judges award this grant every month – so today would be the perfect time to apply.
After you've applied for our grant, please take a bit of time to check out the resources below.  There are folks in New Jersey waiting to help women business owners just like you!
We have also done the research of finding the 21 top grants available for women today. To get a copy of our report sign up below.
Resources for Women in New Jersey
Central Jersey SCORE
Raritan Valley College14 Vogt Drive
Bridgewater, NJ 08807
Ph: (908) 526-1200 X 8449
Monmouth SCORE
765 Newman Springs Rd, Brookdale Community College
Lincroft, NJ 07738
Ph: (732) 224-2573
Northwest NJ SCORE
30 Schuyler Place – Suite 220, c/o CCM Morristown,
Morristown, NJ 07960
Ph: (973) 442-6400
Ocean County SCORE
33 Washington Street
Toms River, NJ 08753
Ph: (732) 505-6033
Princeton SCORE
65 Witherspoon Street
Princeton, NJ 08542
Ph: (609) 393-0505
SCOREBergen serving North Eastern New Jersey
1 Bergen County Plaza, Room #5B Bergen County Administration Bldg.
Hackensack, NJ 07621
Ph: (201) 336-6090
Southern New Jersey SCORE
Burlington County College 100 Technology Way
Mount Laurel, NJ 08054
Ph: (856) 457-8372
New Jersey Association of Women Business Owners
NJAWBO State Headquarters
119A W. Ward Street
Hightstown, NJ 08520
Phone: 609-308-2530
Fax: 609-308-2496
E-Mail: njawbo@njawbo.org
Women's Center for Entrepreneurship Corporation
Peapack-Gladstone Bank
311 Main Street, 2nd Floor
Chatham, NJ 07928
Phone: 973-507-9700
Fax: 973-507-9698
Executive Director, Penni Nafus,
Email: info@wcecnj.org
Small Business Development Center
1 Washington Park, Suite 360
Newark, NJ 07102
Phone: 973-353-1927
Lions Vision Productions – Seminars and Events
P.O. Box 2010
Union, NJ 07083
Phone: 908-858-5159 and 908-884-7051
Email: info@lvpnj.com