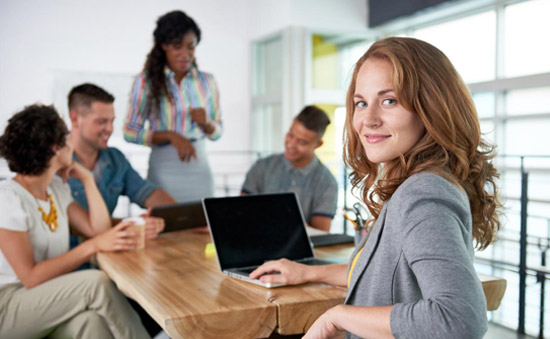 Six Steps to find a grant:
1. Analyze Your Organization?s Needs & Determine:
The problem or need you want to address
The audience or target beneficiaries you will serve
The amount & types of support you need
The resources & commitment your group brings to the project
Potential partners in the community
2. Research Foundations & How They Operate:
Learn as much as possible about corporate, civic, and private foundations
3. Look for Funding Matches By Considering Funders Who:
Are able or likely to fund projects in your geographic area
Have a similar core mission or goals
Have already supported similar ventures or projects
4. Compile A List Of Prospects:
By Geographic Location (city, state, region)
By field of interest or program subject
5. Refine Your List & Eliminate Sources That:
Do NOT fund in your state
Do NOT fund your subject
Do NOT fund the type of support you need (See Types of Funding Support)
Fund your type of organization
Fund your size project
6. Select The Most Appropriate Funding Sources & Research In Detail
Contact funder directly for annual report and other publications
Search newspapers and the Internet for former grant recipients and contact them for advice or tips, why they felt they were successful as opposed to other applicants
Helpful links for women in New York:
Getting a small business grant for woman-owned business in New York isn't easy.
The good news is that you've come to the right place to find money for your women-owned venture.  Of course, you still have to put in the sweat equity.  But if you're dream is to see your business ideas take off, we're here to get you started.
To start, yes, WomensNet.net offers grants to women in New York (as well as all across the United States).  It's our monthly Amber Grant for Women and it will only take you a few minutes to apply.
Also be sure to check out more resources below.  There are plenty of folks in New York willing to help women business owners like you!
We have also done the research of finding the 21 top grants available for women today. To get a copy of our report sign up below.
Resources for Women in New York
Auburn SCORE
2 State Street
Auburn, NY 13021
Ph: (315) 252-7291
Buffalo Niagara SCORE
130 South Elmwood AveSuite 540
Buffalo, NY 14202
Ph: (716) 551-4301
Clinton, Franklin, Essex SCORE
7061 Route 9
Plattsburgh, NY 12901
Ph: (518) 563-1000
Dutchess SCORE
1 Civic Center Plaza Chamber of Commerce
Poughkeepsie, NY 12601
Ph: (845) 454-1700 ex1021
Greater Binghamton SCORE
49 Court St
Binghamton, NY 13902
Ph: (607) 772-8860
New York City SCORE
26 Federal Plaza
New York, NY 10278
Ph: (212) 264-4507
Northeast NY SCORE
1 Computer Drive South
Albany, NY 12205
Ph: (518) 446-1118 Ext. 233
Orange SCORE
30 Scott's Corners Dr
Montgomery, NY 12549
Ph: (845) 457-9700
Putnam County SCORE
34 Gleneida Avenue
Carmel, NY 10512
Ph: (845) 225-6030
Rochester SCORE
100 State Street Keating Federal Building, Room 410
Rochester, NY 14614
Ph: (585) 263-6473
Rockland County SCORE
4 North Main Street
Spring Valley, NY 10977
Ph: (845) 426-1206
SCORE Long Island
350 Motor Parkway
Hauppauge, NY 11788
Ph: (888) 433-3632
Staten Island SCORE
1550 Richmond Road SI Bank & Trust
Staten Island, NY 10304
Ph: (718) 727-1221
Sullivan County SCORE
198 Bridgeville Road
Monticello, NY 12701
Ph: 845.343.1515
Syracuse SCORE
224 Harrison Street Suite 506
Syracuse, NY 13202
Ph: (315) 471-9393 x245
Ulster SCORE
1 Development Court
Kingston, NY 12401
Ph: (845) 339-0468
Utica SCORE
200 Genesee Street Suite 1
Utica, NY 13502
Ph: (315) 792-7553
Westchester SCORE
120 Bloomingdale Road NYS Dept. of Labor
White Plains, NY 10605
Ph: (914) 948-3907
Women's Business Center of New York State
200 Genesee St.
Utica, New York 13502
Phone: 1.877.844.9848
Email: NYWBC@aol.com
Women TIES
P.O. Box 339
Syracuse, NY 13211
Phone: (315) 708-4288
Email: info@womenTIES.com
Small Business Development Center
New York SBDC
State University Plaza
Corporate Woods Building, 3rd Floor
Albany, NY 12246
Phone (in-state): (800) 732-SBDC
Alt. Phone: (518) 443-5398