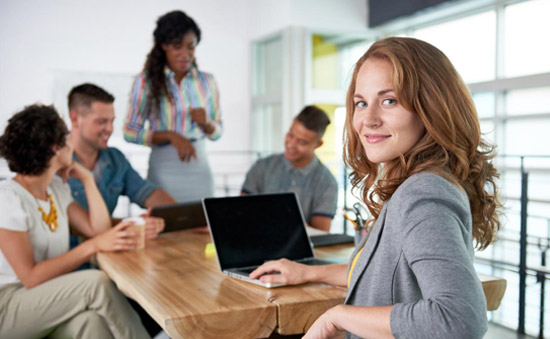 Six Steps to find a grant:
1. Analyze Your Organization?s Needs & Determine:
The problem or need you want to address
The audience or target beneficiaries you will serve
The amount & types of support you need
The resources & commitment your group brings to the project
Potential partners in the community
2. Research Foundations & How They Operate:
Learn as much as possible about corporate, civic, and private foundations
3. Look for Funding Matches By Considering Funders Who:
Are able or likely to fund projects in your geographic area
Have a similar core mission or goals
Have already supported similar ventures or projects
4. Compile A List Of Prospects:
By Geographic Location (city, state, region)
By field of interest or program subject
5. Refine Your List & Eliminate Sources That:
Do NOT fund in your state
Do NOT fund your subject
Do NOT fund the type of support you need (See Types of Funding Support)
Fund your type of organization
Fund your size project
6. Select The Most Appropriate Funding Sources & Research In Detail
Contact funder directly for annual report and other publications
Search newspapers and the Internet for former grant recipients and contact them for advice or tips, why they felt they were successful as opposed to other applicants
Helpful links for women in Pennsylvania:
If you're searching for grants for women businesses in Pennsylvania, you've come to the right site.
Let's face it.  Finding business grants for women can seem nearly impossible!  A quick Google search turns up tons of spammy sites.
Well, we're happy you've landed on a site that can help you find funding for your woman-owned business.  Sure, it's still going to a good bit of work on your part.  But if you're passionate about your business ideas, we'd love to help you get you started.
Our first bit of good news is that WomensNet.net offers business grants to women in Pennsylvania (as well as all across the United States).  We call it our Amber Grant for Women and it's awarded by our judges every month.  If you'd like to share your story,  you can apply for the Amber Grant  right now.
You can also check out more business resources below.  There are plenty of people in Pennsylvania willing to reach out and help women business owners like you!
We have also done the research of finding the 21 top grants available for women today. To get a copy of our report sign up below.
Resources for Women in Pennsylvania
Alleghenies SCORE
3900 Industrial Park DriveThe Devorris Center
Altoona, PA 16602
Ph: (814) 942-9054
Bucks County SCORE
409 Hood Boulevard Chamber of Commerce
Fairless Hills, PA 19030
Ph: (215) 943-8850
Central PA SCORE
2820 East College Avenue, Suite E
State College, PA 16801
Ph: (814) 234-9415
Chester County SCORE
601 Westtown Road#281
West Chester, PA 19380
Ph: (610) 344-6910
Lancaster SCORE
313 West Liberty StreetSuite 231
Lancaster, PA 17603-2766
Ph: (717) 397-3092
Lehigh Valley SCORE
2158 Avenue C
Bethlehem, PA 18017
Ph: (610) 266-3000
Montgomery County – Chapter 513
1653 The Fairway Baederwood Office Plaza, Suite 204
Jenkintown, PA 19046
Ph: #1: (215) 885-3027
Northeast Pennsylvania
Stegmaier Building Suite 400M
Wilkes-Barre, PA 18702-5241
Ph: (570) 826 – 6502
Philadelphia SCORE
105 N. 22nd Street
Philadelphia, PA 19103
Ph: (215) 231-9880
Pittsburgh SCORE
411 Seventh AvenueSuite 1450
Pittsburgh, PA 15219
Ph: (412) 395-6560 (130
Pottstown SCORE
244 High StreetSuite 302
Pottstown, PA 19464
Ph: (610) 327-2673
Reading SCORE
201 Penn StreetChamber of Commerce, Suite 501
Reading, PA 19601
Ph: (610) 376-3497
Uniontown SCORE
140 N. Beeson Avenue
Uniontown, PA 15401
Ph: (724) 437-4222
Westmoreland Co SCORE
300 Fraser Purchase RoadSt. Vincent College
Latrobe, PA 15650
Ph: (724) 539-7505
York SCORE
2101 Pennsylvania Ave
York, PA 17404
Ph: (717) 845-8830
Pennsylvania Bureau of Small Business Opportunities
Phone: (717) 783-3119
Email: gs-bsbo@pa.gov
Women's Business Enterprise Council
1315 Walnut Street
Suite 1116
Philadelphia, PA 19107
Phone: 877-790-WBEC
Email: info@wbecouncil.org
Small Business Development Center
3819-33 Chestnut Street, Suite 325
Philadelphia, PA 19104-3238
Phone: (215) 898-1219
Fax: (215) 573-2135