January 2021 Amber Grant Awarded to StepStitches
We're thrilled to announce the $10,000 January Amber Grant recipient. Congratulations to Stephanie Dean, Founder of StepStitches, a home-based sewing business. Stephanie is the second qualifier for the 2021 year-end Amber Grant ($25,000).
What started out as a hobby (in 2016) soon became a growing business. To date, Stephanie has hand-made nearly 900 unique dolls.
Here are Stephanie's words (via the StepStiches website):
I make the Raggedy Ann doll that I wanted as a child growing up in the late 1960s and early 1970s. I have always loved dolls, and my mother, an elementary school teacher, went to great lengths to find African American dolls for me. She felt it was important for my self-image to have a positive reflection of myself during playtime. 
Cinnamon Annie® Raggedy Ann doll is a vintage-style handmade doll with a modern twist. Instead of the pinafore apron worn by the traditional Raggedy Ann doll, Cinnamon Annie dons beautifully colored dresses and styles fashioned for today's modern little girl. She is a keepsake doll that can either be played with, used for decoration or can be collected.
My customers seem to like the nostalgia of the Raggedy Ann dolls they remember from their childhood as well as the modern styling that a contemporary little girl would like.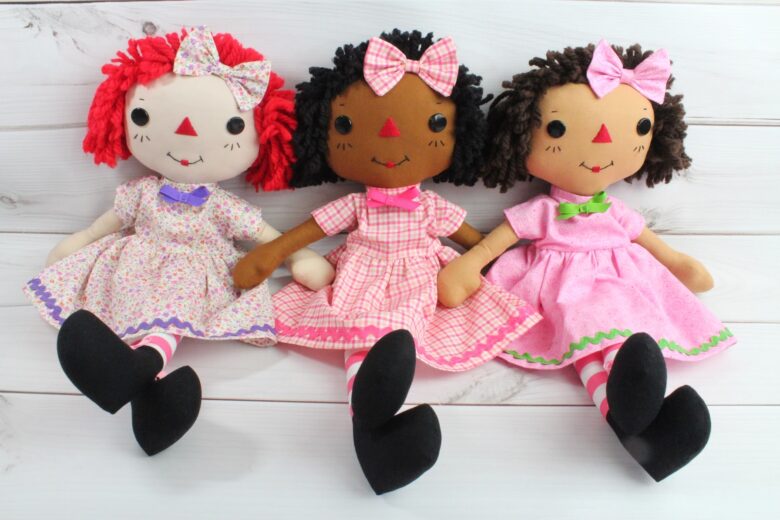 Stephanie's plan is to create a full product line built around the dolls. This product line will include children's apparel, room décor and more. She's also in the process of publishing a book titled Annie and Me: A Children's Book about Imagination and Friendship. The planned release date is March 1, 2021.
Among other designations, grant funds will be used to upgrade sewing equipment and hire an illustrator for upcoming children's books. A portion will also fund distribution of dolls and books to charity and school events.
Stephanie shared more in an interview with our own Marcia Layton Turner.
You can follow StepStitches on Facebook and Instagram. You can make a purchase on Etsy.