On Wednesday, we announced five June Amber Grant finalists. Today, we're thrilled to share the recipient and the qualifier for our $25,000 year-end Amber Grant.
Congratulations to Caleigh Hernandez, Founder of RoHo. Our in-depth interview includes Caleigh's motivation behind RoHo, her goals as a social enterprise focused on marginalized women in East Africa, and so much more.
Video Transcript
CH: I've always been committed to making a difference, especially in the lives of marginalized women. Never did I think that would lead to shoes! I have worked for nonprofits across East Africa, and while their missions were noble, I found my true calling in a craft market in Uganda.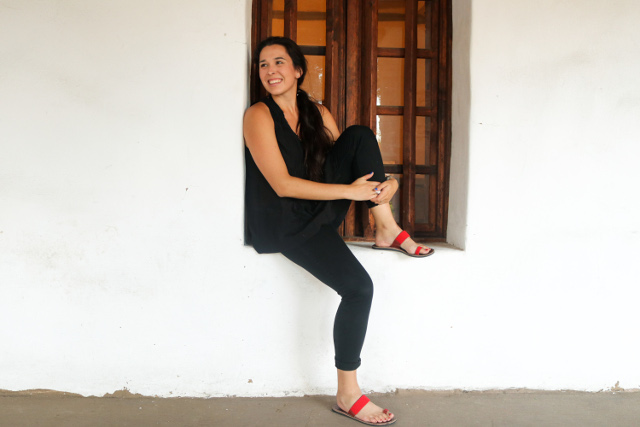 I first came across a pair of beautiful beaded leather sandals while in a craft market in East Africa. I was interning for a local nonprofit in rural Uganda and desperate for some fun, so I thought retail therapy was in order. These craft areas aren't known for being the most glamorous. They're dark and a little dingy, rarely have electricity, imagine cracked concrete floors… things like that. But I remember looking over my shoulder because something caught my eye, and it was a pair of gorgeous, glittering, unique beaded leather sandals. And at that moment I was hooked. There was incredible potential to share these with Western markets while doing something meaningful. It took me a year to map out the East African sandal industry and find the highest quality sandal manufacturers in areas with high need.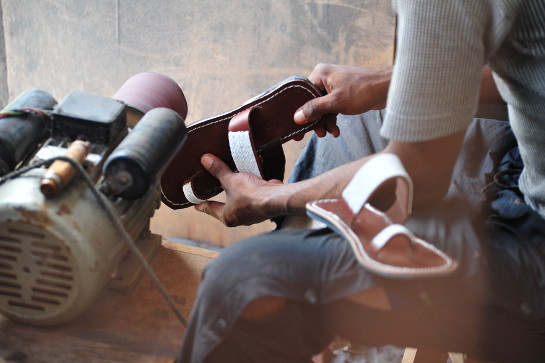 I first came across our primary sandal supplier, Lydia in Kampala, Uganda after weeks of shopkeepers in the city telling me to look for this woman. "Not the skinny Lydia, she's a big woman, the Kenyan. You'll know her when you see her". So after hours of searching, three motorcycle taxis taking me to the wrong part of the city, and several minutes of me cursing my inability to speak Lugandan and Swahili fluently, I finally found her.
I can only imagine the sight I presented upon arrival – a disheveled, sweaty college student, trying desperately to explain to her how much I loved her shoes, wanting to learn more. And yet we clicked right away. My Swahili and Lugandan might not have been up to muster and her English wasn't perfect, but we made it work. Beautiful shoes are universal.
We sat on tiny wooden stools in one of her pop up craft shops speaking for close to two hours. I explained my idea about importing her shoes to the United States and creating a social enterprise, she told me about coastal Kenya where the shoes are made, her background as a single mother, the artisans she works with and the intricacies of sandal making. And so the business relationship and friendship started, in a slightly unorthodox manner — and yet it's worked. I stayed in contact with Lydia and started working on developing a sandal line with her that would work for consumers in the US. That was the beginning of RoHo.
RoHo in Swahili means spirit or kindness and that's our commitment. We are committed to making social change and we do this in three ways:
1. Beautiful products. Each product is handcrafted and hand tooled using the finest materials available in East Africa. The craftsmanship that goes into a pair of these shoes (and other products) is absolutely incredible! We're committed to ensuring our artisans are making the highest quality products and consumers see them in the same light, as works of art. Through RoHo products, we tell our artisans' stories and the situation of those born into poverty in East Africa.
2. Ethical work. We're committed to our artisans and their well-being through consistent and steady employment. We pay our artisans wages far higher than the industry standard and ensure they're working in a safe environment. So they have more opportunities in their lives and are less vulnerable to household shocks. Additionally, we provide our artisans with education grants to send their children to quality schools in the area. We are proud to state that we are currently sending 16 children to school, and are only getting started.
3. Economic Empowerment. We're working to break the cycle of poverty by helping people help themselves. We're creating opportunities in a place where there are few (unemployment rates can be as high as 30%). By ensuring our artisans are being paid fair wages, we're breaking the cycle of poverty immediately. By sending our artisans' children to quality schools, we're working to break the cycle of poverty in the long term as well. We want to ensure our artisans' children are able to fulfill their potential.
RoHo's current line includes: 10 women's sandals styles and 2 children's sandal styles handmade by artisans in coastal Kenya, coin purses and reusable bags handmade by a Fair Trade women's cooperative in Nairobi, traditional beaded jewelry handmade by a Fair Trade women's cooperative outside of Amboseli National Park, and a line of cowhide totes, clutches & journals handmade by an ethical leather workshop in Nairobi.
We're frequently updating the line with new designs and styles made by these artisans. We started with 42 artisans and have now partnered with over 400, 95% of which are women.
WN: How do you go about partnering with artisans?
CH: It's my time working in Kenya, Uganda and Tanzania that have really led to my understanding of local contexts, quality products and promising artisan groups that make RoHo possible. We partner with women's cooperatives, nonprofits, and women-owned artisan groups that have a social mission built in or have a way in which we can collaborate. The products have to be beautiful and unique, but above all else, there has to be good communication and a willingness to grow and adapt together. In this business, relationships are everything. And I see it as my responsibility to listen to the needs of our artisans, often listening for things that go unsaid, and ensuring the impact we're making is real and continues to expand.
Maimuna, a sandal artisan on the coast of Kenya, is a great example for me for how RoHo can really shape the life of a talented artisan. She is an incredible beader whose designs and quality are always top notch. She always shows up to work and is a consistent and quiet presence in the workshop. The more time I spent with the sandal artisans, the more I came to realize what institutional memory she brings to the workshop and that all our other beaders look to her for reassurance.
Maimuna is also a single mother of three children and has the smallest home of anyone in the workshop. She was struggling financially, especially to send her children to school. Her two eldest children are twins in secondary school, and the school fees were proving prohibitive. She herself only has a primary school education, but she's committed to sending her children to school. I'm proud to say that we're now sending all three of her children to school and they are thriving. Because school fees are no longer a burden, Maimuna has more flexibility to spend money on fixing up her home and ensuring there's quality food on their table. This is why we do what we do! So women like Maimuna have the opportunity to help themselves — and ensure they're making a better life for their children.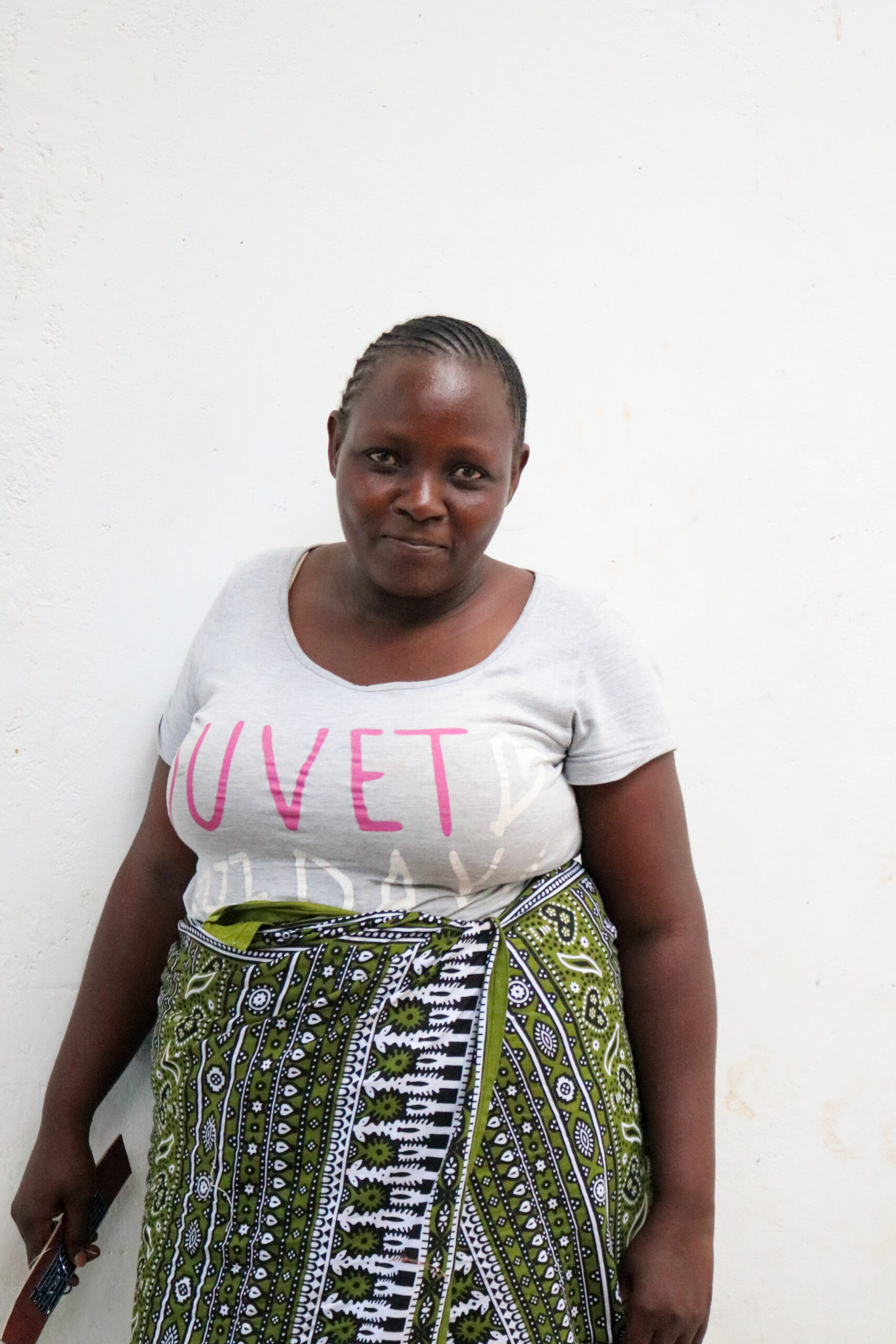 WN: What are your plans for the June Amber Grant?
CH: I recently returned from an exciting trip to Kenya, where we began the process of pursuing a new sandal style, a four strap slide. This trip was largely focused on quality control and production of this new shoe (and a few other meetings and projects). My relationships with our artisans and the quality of our products has never felt stronger. I'm more motivated than ever by the beautiful work that our artisans are creating, and this shoe is the perfect fit and challenge for our artisans' skills. This four strap style is beautiful, elegant, and matches the simple and clean aesthetic of our ideal clients. It feels like we're going to knock it out of the park moving in this direction with our sandal style. And the more sandals we sell, the more artisans we can employ and the more consistent work we can provide!
I'm investing $1,500 in finalizing, shipping and photographing this new shoe style. And then spending an additional $500 marketing it through our social media channels, including Facebook and Instagram ads. This is a new direction for our company that's really going to resonate with a wide audience — we just need to get it out there!
WN: What advice would you give an aspiring female entrepreneur?
CH: Too often I let my perfectionism and fear of failure lead to inaction, and I don't want others to do the same! Especially for women, we often attribute successes to external factors and failures to internal qualities, which I've found prevents us from really going for what we want. The fear of failure in a business is no reason to stop you from taking a leap of faith! I've found that reframing "failures" as learning opportunities has made all the difference.
You just have to accept that you'll never be 100% prepared for everything and that's okay. Ask for help and surround yourself with supportive, knowledgeable and impressive women.