Last week, we posted 5 Amber Grant finalists for November. Today, we're writing to share the recipient and the final qualifier for our $25,000 year-end Amber Grant.
Congratulations to Krystina Murawski, Founder of Noomi. Inside our interview, you'll read about Krystina's business and what makes it unique while learning her advice for fellow business owners.
Video Transcript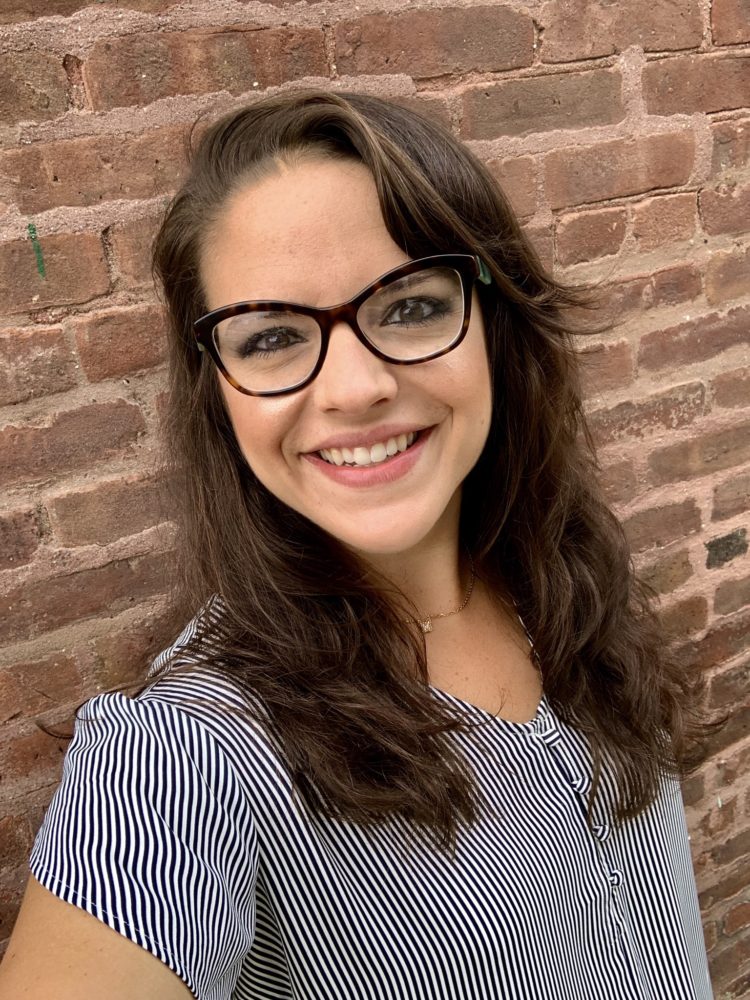 WN: What is Noomi, and what motivated you to create the brand?
KM: Noomi® [new-me] is an artisan producer of organic small batch peanut butter, lifestyle brand, and mindset that empowers people to create their best life. I founded Noomi in April 2018 with a vision to inspire people to pursue what they are passionate about and find their "new me." Our signature blend of organic peanut butter is the Specialty Food Association's 2019 "New Product" sofi™️ Award winner in the Nut Butter, Seed Butter category.
It all started with a text message from my college best friend, Chelsea, in January 2018. She randomly told me she wanted to open up her own food truck. I said, 'I've been wanting to jar and sell my own peanut butter.' We decided to encourage and hold each other accountable, which was really motivating. A few weeks later, I texted her to see how it was going, and let her know that I was about 45 batches deep. The rest is history.
I came home every night and overworked my food processor for three months straight. I bought peanuts from every grocery store to try and jar the taste of what peanut butter embodied to me that perfect, natural balance of sweet and salty. By April, I had found my recipe and formed Noomi LLC. I used to joke in the beginning and say, 'What do I need to do-make 100 batches?' And funny enough, it was my 100th batch that was 'the one.' Then in July, I sold my first jar.
Through every interaction, we strive to deliver memorable brand experiences–ones that start with the dazzling "noo" taste of Noomi peanut butter, and transcend into moments that inspire others to actively follow their passions and dreams. It's just about believing that doing what you love is possible, and having the courage to take that first step. And while peanut butter is the essence of who we are, we're also dedicated to carrying out our mission to build meaningful relationships through quality food, as we live to inspire and aspire to grow.
WN: How are you differentiating from the competition in this competitive space?
KM: Our signature blend of organic peanut butter is hand-made with just five ingredients and sweetened with dates! It contains: organic dry roasted peanuts, organic dates, grapeseed oil, peanut oil and Atlantic sea salt. When you think Noomi, think "nutritious." It's a no "nutsense" product. Noomi peanut butter does not contain any artificial sweeteners, refined or added sugar; hydrogenated vegetable oils; or palm oil. We pride ourselves on the absence of these types of sugars and oils as it helps us create a more sustainable peanut butter and deliver on the high-quality, clean label products we promise to customers.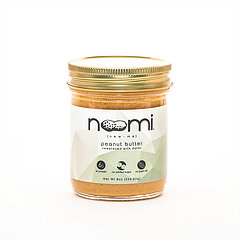 Compared to traditional all natural and organic nut butters, Noomi peanut butter is more nutritionally-balanced; it's also a minimal separation product that's easy to stir. We use simple ingredients that are better for our customers and the environment. The result is a dazzling new taste and peanut butter experience for customers who try the product. Hearing the response to that first spoonful is never just "okay" or "ehh" or "I don't like this." It's "WOW!" and "I LOVE THIS!" and "I NEED a jar." For me, it's reassuring, encouraging, and a meaningful reminder of why I have to keep building the Noomi name.
When I tell people about Noomi, they always say that peanut butter is such a crowded and competitive space–so it's really exciting that we found a way to differentiate ourselves on the shelves through taste, packaging aesthetic, and of course, our brand's passion-driven vision and mission. Noomi has really changed the way people think about peanut butter, not just because of its incredibly unique flavor profile, but because of the memorable experience we create through the people who engage with our brand. And that's where the real opportunity lies.
I am extremely confident in the product I've created–especially after the 100 recipes it took me to find "the one." And that's a huge part of the reason why I believe so much in the brand. I've developed a product that people love, and one that I want to continue to share with the world to inspire others to follow their dreams.
WN: What challenges have you faced during your time in business?
KM: I currently have a full-time job, so organic growth (pun-intended) has always been really important to me. However, with the way Noomi is growing, effectively balancing my full-time job with scaling the company has, at times, been challenging to manage. I have some really cool ideas for new products that I'm exploring, and I'm energized by all of the different ways I can possibly expand the product line. I also have some potential retail opportunities this year that could help take Noomi to the next level.
In addition to this, the financial component of starting a small business, and effectively running and scaling it, is a huge challenge. Couple this with the fact that my organic product is expensive and time-consuming to produce by hand, and it becomes an ongoing effort to ensure operational efficiency. When the costs are so high, it makes the question of Noomi's profitability, and sustainability, very real. For example, while engaging a co-packer would help me scale the business, it's a huge investment that comes with its own set of challenges-like finding a peanut-friendly facility that can make my product to all of the right specifications and support the volume I need at a cost I can afford.
I've dedicated a lot of time and energy this year to lowering my costs, in as many areas as possible: production, ingredients, and labor costs to name a few. The food business is a business of pennies and it really all adds up. Finding a way to navigate in between and around the traditional path is important. Think differently, think creatively, and you can find ways to operate more efficiently, and genuine people to help mentor and guide you along the way.
Being a one-woman owned and run small business presents new challenges every day; it's all part of being an entrepreneur. But when pursuing Noomi full-time is the ultimate dream, it makes me push through the hard days with that much more determination to succeed. In these moments, I'm really reminded of how much Noomi means to me, and how much my passion, above all, has allowed me to believe and achieve. It's not about if I'm ready to take the jump, it's just a matter of when–and I'm confident I'll know when the time is right for me.
WN: Share some advice you'd give an aspiring female entrepreneur.
KM: Ah, there are so many things! But here are my top three…
One thing I learned is that you really don't know what it's like until you start. But if you love something as much as I love peanut butter, you'd be surprised how hard you'll work to keep your dream alive. There are days where it can be tough, discouraging or exhausting, but that's the reality of any business or job. Just follow your dreams and don't give up.
Say YES. Be open to every new door and new opportunity. You never know who you'll meet and where it will lead you.
Surround yourself with people who can mentor you, challenge you to be better, and push you; these are the people who will help you grow and succeed.
WN: If you have anything else to share, please do — this is your platform!
KM: I'm the type of person who gives 110% to everything I do and am dedicated to seeing Noomi grow and succeed in the specialty food industry. As a recent recipient of the 2019 Millennial of the Year Award, presented by Westfair Communications Inc., I know it's only the beginning of what I am capable of achieving–with Noomi fueling all of these possibilities.
So stay nuts! Believe that your dreams are possible, and never let anything or anyone stop you from pursuing the things in life that you're energized by and most passionate about…because that's your "new me."
The story behind Noomi, or any business, is the most exciting and interesting part. I would love for you to read "The story of Noomi" so you can see just how I brought my brand and vision to life! Let it encourage you; let it empower you; and let it inspire you to keep going!