Hello!
We hope you're having a fantastic March.
We're writing to let you know about our special mid-month Amber Grant. That award went to Miranda Stapel, owner of Rule of Pie Bakeshop in Southern Illinois.
We absolutely love her application. In fact, we'd like to share it with you – because this is the type of detail, vision, emotion and passion we're looking for.
We hope you enjoy reading about Miranda. Remember, we'll be awarding another Amber Grant at the end of March. And stay tuned for some HUGE news in the coming months …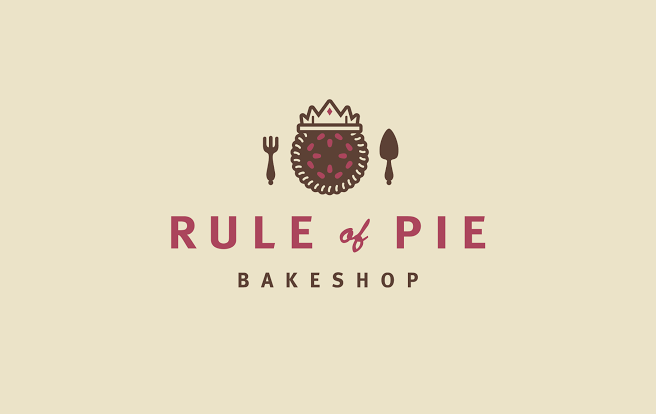 Video Transcript
WN: Why do you want to be self-employed?
MS: I've considered and re-considered what a move like this means for me. I have–up until all this talk of pie–stayed at home with my two kids (ages 2 and 4). Working outside of the home is rewarding in a way that working inside of it isn't (and vice versa). I'm allowed an opportunity to interact with my community. I'm able to engage with the local environment and local economy in a way that means something. Southern Illinois means a lot to me–I'm a lifer here, just like my parents, and their parents, and their parents' parents. And I want to contribute to this place in way that impacts more than myself and more than my family.
WN: Tell us about your business.
MS: This whole idea started as an argument. I know that doesn't sound hopeful, but my husband was eating one of my desserts and remarked about it being the best thing he'd ever eaten. I thought the remark was obligatory, and told him to save it. A few days later, he told me that he'd paid an entry fee to participate in a local farmer's market (coordinated by a friend of ours), and asked if I could bake him five pies to sell. He took those pies (strawberry, from an old family, in-house recipe) and sold them all. The next week he asked for ten, then for fifteen, then for twenty, and so on. My pies were selling so fast! And here's why I think the they did:
I bake with the seasons, so my menu is always small. We're a boutique shop. So, chances are, if you can find it in Wal-Mart, you're not going to find it in my shop–save for the pies. And we don't call mass-produced bakery-stuffs pies. We call them Jelly Shells. They're cheap, box-crust, with colorful gelatinous messes inside of them. We make sure that our customers appreciate artisanal quality, that they know about–which presupposes that they care about–the ingredients in the sweet stuff. Right now, for the Feb-March season, I'm making cheesecakes, sweet chocolate cream pies, and lemon tarts. That's season-specific, with a few added menu items (i.e. truffles, shortcakes, etc.) around the seasonal staples. We'll change in April-May, with chess pies and when Strawberries become readily available to us.
To that point, and as to why we start with Strawberries in May as opposed to year-round, I source as much produce as I can locally. From family-owned farms and growers like McGlaughlin Strawberries (i.e. Murphysboro, IL), Blueberry Hill (Cobden, IL), Flamm's Orchards (Cobden, IL), Demange Farms (Jacob, IL), etc. It's the fresh, local, hand-picked stuff that makes such a difference.
I'm in talks with a local coffee roaster to stock us with espresso (i.e. for hot pour-over drinks and for our taramisu).
I make everything I can by hand–no shortcuts–with absolutely no additives, preservatives. Our stuff is farm-fresh. Even the whipped cream and egg wash we use; our eggs come from our chickens. The ones we feed and care for daily. I want to showcase Southern Illinois produce, and I think our collective output will perform well. Real well.
WN: If awarded a grant, what are your plans for the funds?
MS: Right now, we cater to larger recreational and corporate events. We provide desert bars for weddings, menus for work parties, favors for parties, etc. All of our revenue has come through this back-end channel. And I call it back-end because it has allowed me the capital to expand. I've recently purchased a facility in Downtown Murphysboro, IL to serve as our primary bake-site and (eventually) storefront.
If I'm awarded a grant (of any size) I'm going to put it towards a computer for the shop. I know that might not sound tantalizing, but we're in such a rural area here, simple things are hard to come by: like internet connections. It took us forever to establish one of those. It sounds so antiquated, but at this point, I've had pens, papers, and calculators. I feel like an abacus would be an upgrade.
To the point, I guess: I don't want to be utterly dependent on someone else to situate my financial house. I'm not trying to be arrogant, or sound like others haven't helped along the way (they have). It's just, I feel uncomfortable as being thought of as someone who can't make sense of the business-side of things. I need technology and software to help me arrange revenue distribution charts, track purchase orders, situate inventory, regulate involuntary outgoing expenses, etc. I know I can handle it, I just need better tools.
WN: Is there anything else you'd like to add?
MS: Thanks for any time you spent on reading this. I don't know if what I've said is sexy enough to garner any attention, but I'm being honest here: I believe in the products here in Southern Illinois and would like to share the sum of our work with others.
Thanks so much for reading. Have a wonderful day.
-Christina