WomensNet.net is excited to announce that Valeria Albino, of luxuryrentalsinternational.com,  has been chosen as our Amber Grant Winner for August.  Our judges loved her story.  Valeria took a crisis and turned it into a great business opportunity.  Please take a minute to check out her story below.  And remember that we're now accepting applications for the WNN AmberGrant for September!
We could be telling your story to the world next month.
Video Transcript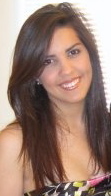 WNN: Congratulations on being selected our August Amber Grant winner!…
VA:  Thank you! This is SO amazing!!! I couldn't be happier!
WNN:  Please tell our readers about your business.
VA:  I'm 24 years old and own a Vacation Rental business  in Puerto Rico. I started in 2010, when I was a law student and my parents could not afford to pay our house mortgage. My dad had lost his job and my mom was working 2 jobs to compensate. Their income was not enough to pay the monthly mortgage. My family dedicated many years to flipping houses and making a profit out of it. In 2010, the real estate market fell apart and they were left with a big mortgage payment and all of their retirement funds stuck to the walls of a big house. I decided to help them by putting our house in the vacation rental market and welcome visitors to our beautiful island of Puerto Rico. Little did I know, it would be such a success.
WNN: How did your business grow from renting your parents' home to offering other homes in the Caribbean?
VA:  When neighbors and old friends in the area found out what I was doing, they asked me to rent their properties as well. I realized at the time that I was not only helping my parents get through the economic crisis, but also old friends who found themselves in the same situation. It was a big relief for many property owners at the time. The word spread and suddenly I needed to build an organized business operation in order to continue listing more properties. As the company grew, I built a great website that served as a free platform for advertising vacation rentals in the Caribbean. Lots of realtors and owners in St. Barts approached us with their interest in advertising their properties.. And the rest is history!
WNN: How has your business gone so far?  How many people do you employ?
VA: We continue to grow every day as we constantly add new, amazing and interesting properties to our inventory. We now have close to 200 properties in the Caribbean, a sales office in Las Vegas and a fantastic network of fabulous property owners and amazing vacationers!  We have 5 members in sales and accounting. In Puerto Rico, well, I employed my friends and family 🙂 My brother in the technical support area, my parents in the property management and 3 friends who currently work as sales agents. Total I would say 11.
WNN:  What was your biggest challenge in building the business?
VA: I would say my biggest challenge was going through law school and building the company at the same time. But SO MANY people have had faith in me that I can't even explain. Most of the owners are very influential people in the island and they've trusted us to do the best advertising, property management and luxury concierge service. It's been amazing having such a great group of people trust our services.
WNN: Tell us more about your plans for marketing your site and business with the Amber Grant.
VA: Our plans are to have villas and destinations worldwide. In order to do that we need to invest in a new and more robust/ powerful website and a strong marketing campaign that targets the most exclusive group of people, both owners and travelers. We plan on affiliating with multiple travel agencies and villa agents to split profit and grow our inventory.This Amber Grant award means more than just the $500. It is an acknowledgment to minority women doing great things and I'm just thrilled to be a part of it!..
WNN: What's the greatest thing about your business experience?
VA: This business was born from seeing my parents struggle with their economic situation and I've been able to help many other owners in the same situation by inviting families and friend create great memories in their beautiful  properties.