On Sunday, we announced five December Amber Grant finalists. Today, we're delighted to share the $4,000 recipient and the qualifier for our $25,000 year-end Amber Grant.
Congratulations to Rebecca Scott, Founder of Sustainable Snacks. Below, Rebecca dishes on her product shares her words of wisdom for other female entrepreneurs, and much more.
Video Transcript
WN: What led you to create Sustainable Snacks?
RS: I was diagnosed with Lupus in college and learned to manage my condition by following a plant-based diet. I also worked for public health nutrition programs where I supported clients on improving their health outcomes by incorporating more whole, plant-based foods.
I decided to translate my personal and professional experience to the snack industry, as Americans are now snacking between 4-6 times each day and flavor is the number one driver when grabbing a snack on the go.
Sustainable Snacks develops delicious, portable snacks that lead with flavor yet are made from wholesome, plant-based ingredients. We believe you should never have to compromise on flavor when making a healthy choice!
We also believe everybody deserves access to healthy snacks. To this end, we make our products available at a reduced price point in our home community, the Bronx; and partner with schools and local CBOs to lead community-based nutrition workshops.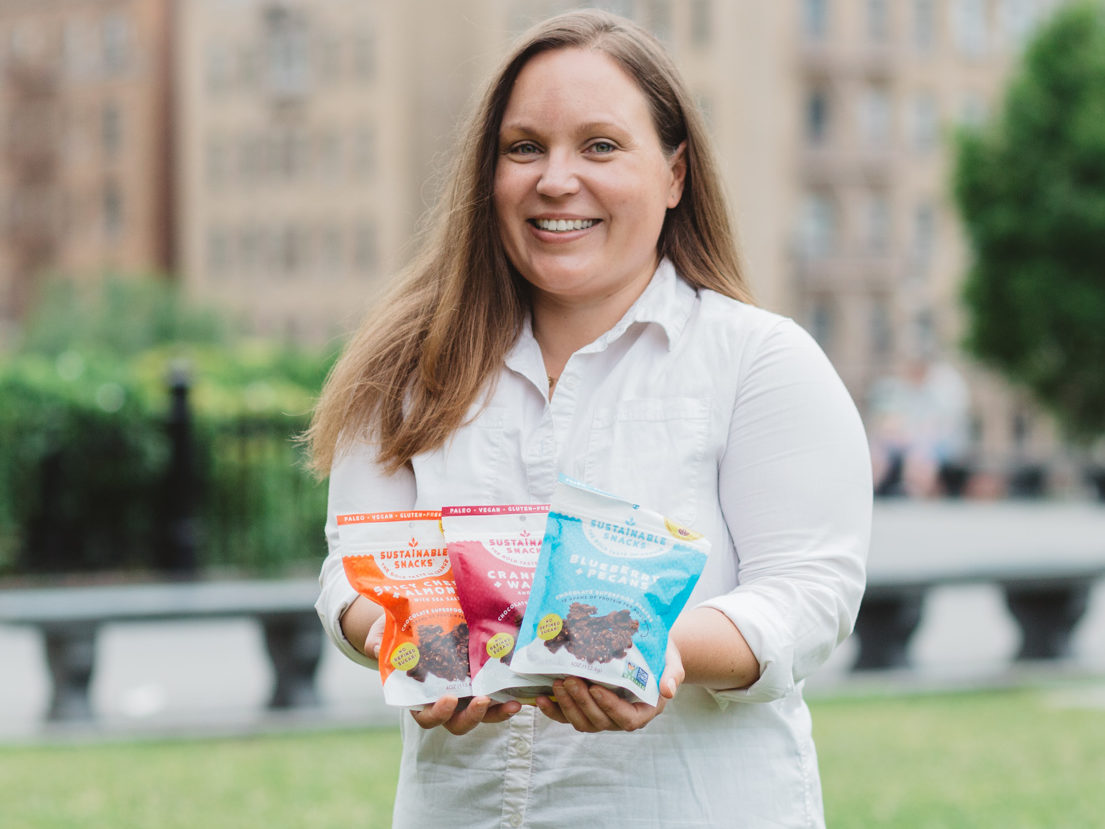 WN: What was your biggest hurdle when you started the business? How did you persevere?
RS: I started out by sampling Sustainable Snacks at pop-up markets and food festivals around New York City. I always received enthusiastic feedback on the product line and brand; so, I assumed it would be relatively straightforward to translate my grassroots traction onto supermarket shelves.
I learned very early on that the grocery industry is complex and requires more than a great product to succeed. After closing some initial deals with small, local accounts, I realized I would not be able to grow in the way I envisioned without more formally developing the business infrastructure and growth plan to scale.
I found some great advisors and successful founders in my space who shared industry insights and what operational steps I needed to put in place to grow. I also worked with a couple of business focused non-profits who helped me create a thoughtful growth plan that maps out how we will achieve national distribution.
WN: How do you differentiate in a competitive space?
RS: Our flagship line of Chocolate Superfood Snacks are made from bites of berries, nuts, spices and maple syrup sweetened dark chocolate. Our snacks offer bold flavors, a unique crunchy and chewy texture, plant-based protein, Omega 3s and fiber.
The flavor profiles of our line of Superfood Snacks are more complex than our competitors: we add various spices along with (no-sugar- added) fruits, nuts and dark chocolate. Our chocolate is also soy and dairy free; and sweetened with whole maple syrup.
We also start with a base of inclusions and add a touch of dark chocolate, which serves as the glue that binds our other ingredients. As such, our texture is crunchy and chewy, not heavily incorporated or brittle, like our competitors; and significantly less sweet.
Lastly, we are 100% refined sugar free. Our chocolate is sweetened with Grade A, whole maple syrup. There is currently no other dark chocolate product on the market sweetened in this way. In short, we offer bolder flavors, unique "crunchy + chewy" textures, sweeten with maple, and are 100% clean; and this combination of attributes is what significantly sets us apart.
Sustainable Snacks are: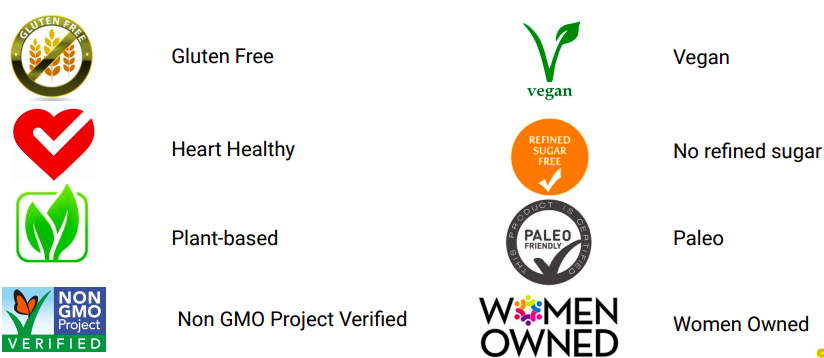 WN: What are your plans for future growth?
RS: We are in the process of scaling our flagship line of Chocolate Superfood Snacks. Once we achieve national distribution of this product, we will begin to introduce other delicious, plant-based, grab-and-go snack products. Our goal is to build Sustainable Snacks into a thoughtful natural foods powerhouse with many different, wholesome products under this umbrella.
We also plan to expand our community efforts as the company grows, offering discounted pricing and nutrition education in other underserved areas.
WN: Share some advice you'd give an aspiring female entrepreneur.
RS: A really wise entrepreneur once told me that, in business, the first "no" means, "nice to meet you, now we're having a conversation." This piece of wisdom  could not be more true. It is extremely important to be tenacious and nimble as an entrepreneur. As a start-up founder, and particularly as a female, you will be underestimated and told "no" the first time you approach new customers. However, by creatively following-up and finding other ways to get in touch, you will find it is possible to turn a "no" into a "yes." Many of  the milestones I have achieved for Sustainable Snacks have come after multiple attempts to open a conversation. In business, persistence pays off!