We announced five May Amber Grant finalists last week. Today we're happy to share the $4,000 recipient, who is also our sixth qualifier for the $25,000 year-end Amber Grant.
Congratulations to Elizabeth Ann Clark of Eris EcoVation Healing Homes. You can learn all about her business and mission — plus her tips for other female entrepreneurs — below.
Video Transcript
WN: Tell us about Eris EcoVation Healing Homes and what inspired its launch
EAC: Eris EcoVation Healing Homes is the culmination of all of my dreams coming true. I dream BIG and feel others should know that freedom, too. Sadly, that is not the case for so many. However, that is what I intend to do. Eris EcoVation Healing Homes are built from the wisdom of life's lessons learned. My approach rebuilds our foundation by responsibly repurposing shipping containers into holistically designed homes and healing spaces kept affordable for every budget and is personalized into your space of healing and wellbeing.
Eris EcoVation Healing Homes is confronting more than the housing crisis. Armed with logic, compassion, and purpose, our team of experts create thoughtful steel solutions that eliminate the cause. These spaces improve the health of families living in them, the environment it shares space with, and the communities containing them. We build more than a dream for a few. We restore hope in YOU. Your home is the structure and support required to recover from any crisis. Shipping containers are built to withstand extreme conditions, naturally, and will withstand the storm from toddlers, teenagers, and everything Mother Nature has got.
By responsibly repurposing the resources surrounding us, we can provide affordable homes and cost effective structures customized to your purpose. This creates flexibility and freedom for you to choose the features most important to you, your business, and the community you serve.Our vision is to rebuild our world where everyone has a safe place to lay their heads at night and dream BIG, waking up to a life where endless impossibilities are possible and your dreams are your everyday reality.
Designing your dream space remains personal, stays within your budget, and is truly a place you are proud to call home. My company builds, "CAN!™", a verb; an empowerment initiative reminding you, YOU CAN! when you forget or doubt. CAN!™ is built with solid "steel bones" to protect you and your family for generations. A holistic approach to design supports your mental and emotional health and is kind to the environment. Big dreams CAN!™ become the norm one day.
WN: Who's building these homes – and how long does it take?
EAC: Residents in the communities or regions where these structures will be placed through apprenticeship programs specifically to train unemployed, underskilled, and others barred by the system. These are women, veterans, formerly incarcerated individuals and any other adults needing another chance at life. Through this act of compassion, labor costs are decreased, communities are inspired, and people are empowered with industry specific skills and the opportunity to lead a rapidly expanding division in building practices, setting a new standard for all.
People, communities, and society recovers when affordable becomes standard. Together we CAN!™ #ContainTheCrisis™"
These homes are produced within 4-6 months (3 months after permitting) welded to the foundation, and completed over 3 days. My architect is the nation's expert in container design and sustainable construction with a heart as big as mine. We will build the special space you love that loves you back.

WN: What organizations do you partner with? How did you choose them?
EAC: They choose me. Organizations that believe as I do are my natural partners. I partner with all organizations that have a dream, too. I support the cause important to you or your organization focused on relief in housing, addiction recovery, homelessness, veterans communities, care for children, seniors, tribal nations, mental health support, student or workforce housing. By building compassionate, sustainable communities/homes with shipping containers, stable supportive housing that requires low to no maintenance for 50+ years and make the most of your fundraising dollars and investment funds.
My commitment to clients, organizations, and investors is to only align with suppliers and vendors that adhere to the highest quality of service with equal social impact responsibility.
WN: Share some advice you'd give an aspiring female entrepreneur.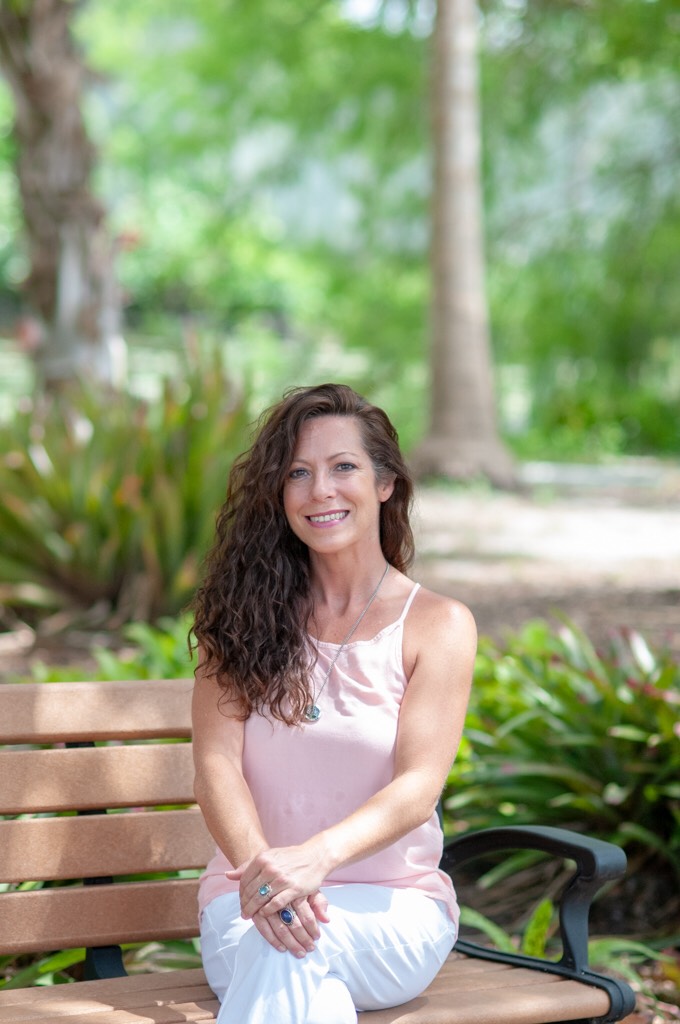 EAC: The 3 or 4 words of wisdom that I have known, adopted, and live everyday by is the same 1 – 2 – 3 step to move any obstacle, break through any block, and replaces fear with courage and strength.
HOPE – allow yourself to dream and see your dream, whatever that is to you.
BELIEVE – in yourself, in your spirit, in your dream, in your world, to the point it becomes your truth, even if "they" tell you its crazy, impossible, or too big. Believe it anyway! Then you will be ready.
BEGIN…AGAIN – Take that next first step, again. Don't stop, don't doubt, stand in your truth as many times as it takes. There is no "3 Strikes, You're Out" rule. You decide the number of times needed to make your inner peace, happiness, or business a reality.
If you are unable to find the hope needed to start your process again, then sing!
SING your favorite song as long as your lungs will allow!
DANCE even if you think you don't know how!
LAUGH louder than you ever have before!
You'll find your hope, because hope will find YOU! Everything you want, wants you, too.